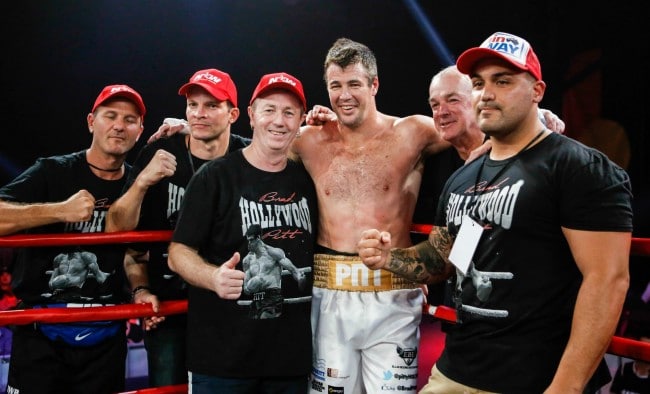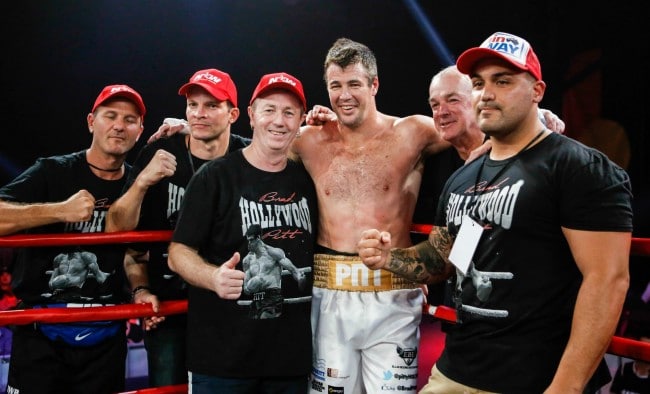 FOR Brad Pitt, the man who is aptly nicknamed 'Hollywood' – the journey thus far as a professional has been filled with frustration...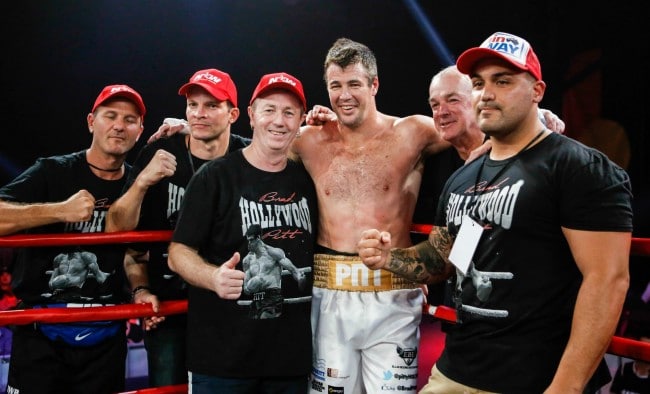 FOR Brad Pitt, the man who is aptly nicknamed 'Hollywood' – the journey thus far as a professional has been filled with frustration and inconsistency. Despite being the best cruiserweight in Australia, something he proved years ago with a highlight-reel knockout over Daniel Ammann in two rounds in 2011, the big fights have been consistently steered away from Pitt.

But only a day away from what now seems to be the toughest fight of his career, a regional title fight against promising Kiwi David Aloua, speaking to Pitt, you wouldn't know he is on the verge of taking place in a high-stakes contest.

"There is pressure on this fight as there is in all fights, but that's what keep me firing. I feel I perform best when there is pressure." said Pitt in an exclusive interview with Aus-Boxing. "Yeah, I am no rocket scientist but I think a win here would set up some bigger things. Jokes aside, I am confident I can win a world title by the end of the year."

As it stands, Pitt, 32, is presently world-rated by the WBC at 27. If Pitt is successful in beating Aloua, 26, the number of opportunities available to the coastal Victoria resident will no longer be limited.

The fight will take place on Wednesday night at the Newcastle Entertainment Centre, where Pitt and Aloua are set to be the co-feature to Anthony Mundine's fight against Joshua Clottey, a nationally televised card – broadcasted live by Main Event pay-per-view. Up for grabs are Pitt's OPBF cruiserweight strap as well as the vacant WBA Pan African and the WBO Asia Pacific titles.

Simply put, the winner will have a world rating in three of the four major sanctioning bodies, making a world title fight more than a pipe-dream but a near reality.

Pitt has only had one fight in fifteen months, which ended up being a devastating one-round knockout over the previously unbeaten Emosi Solitua on the Daniel Geale vs. Garth Wood undercard in March. While many see this as a disadvantage, Pitt doesn't appear to be phased by his lack of rounds heading the Aloua fight. In addition to this, many people are taking stock in one of the three mutual opponents Pitt and Aloua have faced – Daniel Ammann.

As previously mentioned, Pitt flattened Ammann with relative ease. However, Aloua (10-1, 7 KOs) was given his only professional defeat by Ammann – who outscored him unanimously over ten rounds for the Australian cruiserweight title in January 2013.

"I think Aloua losing to Ammann would have worked in his favour. David would have learnt a lot from that fight going ten rounds with the quality opponent." continued Pitt, as for the lack of rounds leading into this fight, "You don't get paid for overtime and I got to knock off early – happy days." he joked.

Pitt has spent the majority of this camp preparing for Aloua in Sydney at the Ultimate Training Centre in St Marys – shortly after beginning his camp at fellow professional boxer Marcos Amado's Peninsula Boxing in Victoria, where he will be reunited once again with head-trainer Lincoln Hudson.

Hudson has guided Pitt for a majority of his professional career, despite a brief break, Pitt and Hudson have resumed their successful working relationship as they work towards bigger fights.

"One thing I can say about Lincoln he is a mad as a clowns cock, but behind all of his madness is a brilliant boxing mind." said Pitt. "His ability to come up with a game plan is second to none and he really does care about his fighters. I feel safe having him in my corner. Plus I am honoured to say he is a good mate of mine."

Pitt concluded the interview by taking a parting shot at former three-division world champion Danny Green, who many expected Pitt to fight shortly after Green's cruiserweight title victory over Shane Cameron in 2012.

"I would liked to have fought Danny Green after he fought Cameron. I think that would have been perfect timing for me as maybe I didn't have the experience prior," Pitt explained. "What is frustrating about Danny Green is that he plays out like he is all for the Aussie battler but he has never given one a run. At least with Mundine he has given a lot of Aussies a run and a chance to make a dollar."

Pitt may be in his words, an Aussie battler. But if he is successful on Wednesday night, that term and it's connotations won't be associated with Pitt for much longer.
Photo: Louie Abigail/Photography by Rockfingrz
Like 'Photography by Rockfingrz' on Facebook