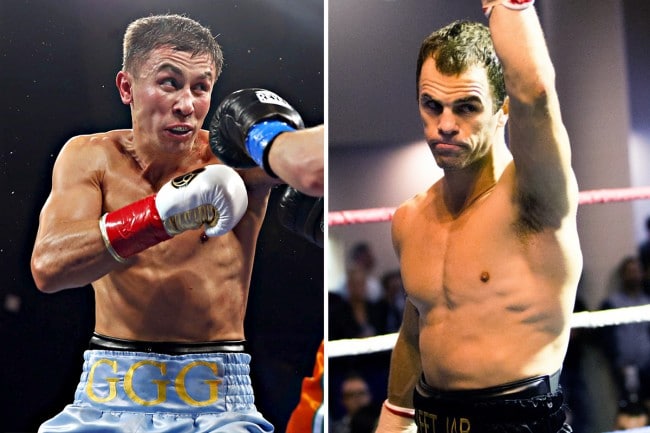 FOR the last twelve months there has been a consistent message from the camp of Jarrod 'Left Jab' Fletcher, that he'll fight anyone in the world in the middleweight division.

Believing in their charge, the team behind Fletcher has been working to secure the biggest and best fights available.

Currently ranked #2 by the WBA, the wish to fight the best will soon become a reality with the WBA officially announcing that Jarrod Fletcher has been named as the official mandatory challenger to current unbeaten champion Gennady Golovkin.

Originally scheduled to fight Martin Murray in Monte Carlo on February 1st, Fletcher comfortably overcame a tough Max Bursak in a break out fight against the previous world title challenger.

That fight only came about as WBA interim champion Murray pulled out of the scheduled bout prior to a split from his promoter. Murray wishing to avoid Fletcher the latest in a series of opponents pulling out of fights against the Queenslander in what has been a frustrating 12 months.

On the same February Monte Carlo show, Gennady Golovkin yet again showcased his talent in another one sided and dominant performance against Osumanu Adama.

Unbeaten in his 29 fight professional career, the potential of a Golovkin match-up with Fletcher matches two well-credentialed and decorated amateur boxers, both now advancing quickly in the professional ranks. Both boxers represented their countries at the Olympic level and will now represent their nations when fighting for the WBA world middleweight title.
Upon hearing the news Fletcher was upbeat on the prospect of facing a boxer regarded as one of the hottest properties in the world right now.

"I believe in myself, always have and I've been waiting for my chance. To prove I'm the best in the world I need to beat those at the top, whether that be Martinez, Geale, Sturm or Golovkin, I know I've got what it takes and I will now prove it" said Fletcher.
Promoted by Fightcard Promotions and Greg Cohen Promotions, leading their charge into the biggest stage is one that is relished.

"He's tough, he's skilful and he's quick, all the ingredients to upset GGG that's for sure " Greg Cohen was quoted as saying. "We have been working hard to forge an opportunity at this level for Jarrod for some time, and now the hard work begins for everyone" said manager Adam Wilcock.

"Jarrod is the ultimate professional and proves that time and time again. We have wanted this fight for a long time knowing that styles make fights and that Jarrod's style is something that GGG hasn't met in his time as WBA/IBO champion. We need to lock everything away in terms of contracts etc, but being named the mandatory challenger now gives us further credibility in our discussions with K2 and Golovkin's team"
Connections for both boxers have been given 30 days to agree terms, for a fight to be scheduled within 120 days.


Words: Press Release