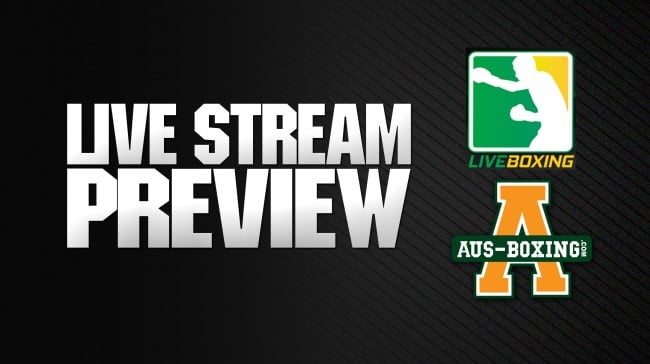 TONIGHT from Rumours International in Toowoomba, a controversial title fight will take place when Australia's own Michael Katsidis (29-6, 24 KOs) will rematch former British and Commonwealth titleholder Graham Earl in a return of their epic battle in 2007.

However, this fight is highly controversial for several reasons.

The first being that Earl, 35, has not fought in five years and the British Board Boxing of Control (BBB of C) is under the strong impression that Earl should not be licensed to fight. The second reason being that Earl has been knocked out in three of his past four fights.

Katsidis, 33, was last seen in March, where he dispatched Indnoesian Eddy Comaro in two one-sided rounds. At his best – it goes without saying – Katsidis is an elite level operator. However, it remains to be seen if Earl will be the kind of opposition that the former Olympian and two-time WBO interim titleholder needs to re-establish himself at world level.

The Toowoomba-based Katsidis is aiming to reignite his career and find himself back in the familiar position as a world title contender in the lightweight division, having cited rematches with British duo Ricky Burns and Kevin Mitchell as future opponents. Katsidis prematurely retired fifteen months ago after being misdiagnosed by a doctor, who cited minor brain scarring during pre-fight scans.

With that said, Katsidis will return to the ring with the full support of his team, having had five separate neurologists clear him to compete professionally.

The card will also feature bouts from Braydon 'The Great White' Smith defending his WBC Silver Youth title against the ineligible Jarret 'Juarez' Owen, as well as a vacant Australian featherweight title fight between Will Young and Emanuel Micallef.

Big punching Filipino Jack Asis and talented English import Darren Askew will be challenged by Indonesian imports in non-title bouts.


Full Fight Program:

Main Event:
Michael Katsidis vs. Graham Earl

Undercard:
Braydon Smith vs. Jarret Owen
Will Young vs. Emmanuel Micallef
Jack Asis vs. Rivo Rengkung
Darren Askew vs. Eddy Comaro
Herman Ene Purcell vs. Jamie Frost
Josh Baillie vs. Kyle Teer
Olaf Olsen vs. Paul Edwards


Tonight's card from Rumours International will cost $14.99 on liveboxing.com.au.