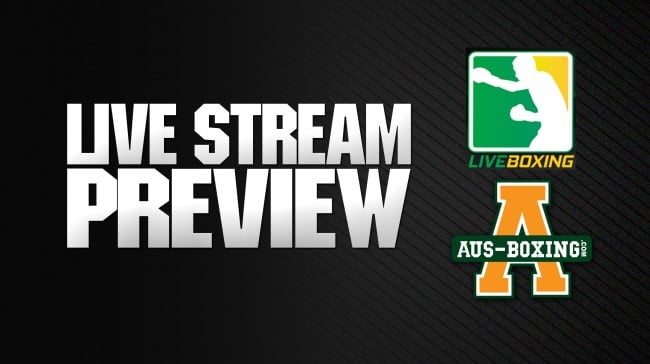 TONIGHT from the Queensland State Equestrian Centre, domestic boxing takes centre stage as popular local product Jason Cooper (10-2-1, 5 KOs) headlines a four-fight professional card against Thai Phissanuthep Chaiyonggym (4-10-1, 3 KOs).

The ten round fight will serve as the first defence of Cooper's IBO Asia Pacific super bantamweight title. Cooper, 22, won the title last year in a hard fought battle against Indonesian Rasmanudin.

The main event will be supported with a further two additional title fights. Firstly, fellow Deception Boxing product Waylon Law (8-6, 2 KOs) will look to return to the winners circle when he is challenged by durable recently settled Toowoomba resident Tom Ford (7-2-2, 7 KOs).

The third title fight pits Brian Matchett against Josh Webb for the Queensland light heavyweight title.


Full Fight Program:

Main Event:
Jason Cooper vs. Phissanuthep Chaiyonggym

Undercard:
Waylon Law vs. Tom Ford
Brian Matchett vs. Josh Webb
Herman Ene Purcell vs. Kyle Brumby


Tonight's card will start at 6.30 PM (AEST) and will cost $9.95 on liveboxing.com.au.